Resources for popular classroom instruments
Playing instruments is an important part of music-making. This section is full of resources for the most common woodwind, brass, percussion and stringed instruments. These instrument courses enhance and extend learning and can be used as part of the music curriculum, for instrumental lessons or as enrichment activities. Many of the materials have been developed through working in partnership with leading authors and publishers.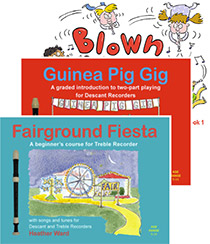 Introducing the basics of recorder learning Music World complements the lovely Blown Away Descant Recorder Books 1 and 2 by Heather Ward. These books use Charanga's latest technology and are full of great repertoire for the primary phase. The colourful graphics and captivating characters will inspire learning.
Guinea Pig Gig is packed with fantastic duets and Fairground Fiesta, which introduces the treble recorder, are both perfect for more able students.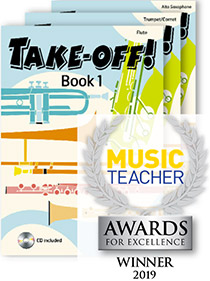 Featuring the award-winning Take-off! method for beginner wind students, these resources are perfect for ensemble, whole-class or group tuition. The pieces are in unison so the flute parts follow the less conventional band note progression. With options for both bass and treble clef learners Take-off! is ideal for the early stages of learning.
As well as displaying the pieces on the screen and sharing through Yumu there is also the option to print as many parts as you like. The Pit Stops are a fun way to consolidate musical understanding.
Two Glockenspiel Stages introduce the language of music in a practical way. The children have the opportunity to explore and develop their playing skills. You can decide whether to follow the six steps in each stage or to use the Flexible Pathway and work at your own pace.
Ideal for older pupils, the twelve lessons in the Djembe Course encourage creativity and accuracy.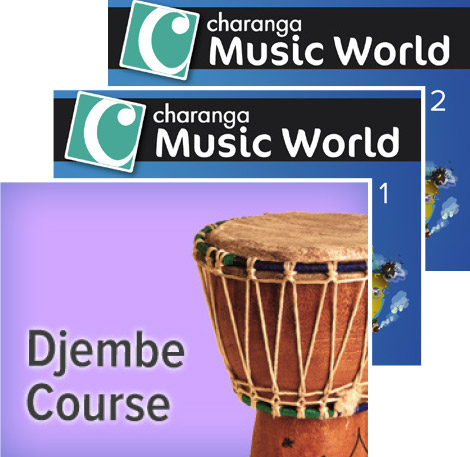 The Ukulele Course is aimed at older students and offers lesson plans alongside interactive resources. Teachers who are not familiar with the ukulele may wish to follow the course themselves first.
The brilliant videos accompanying Beginner Guitarist Books 1 and 2 allow you to slow the video without changing pitch making them the ideal teaching tool. The incredibly popular Fiddle Time violin teaching method created by Kathy and David Blackwell is perfect for whole-class or group tuition offering a flexible learning progression.