A survey of specialist and non-specialist teachers using the Musical School programme
The positive evidence is overwhelming with two independent masters' theses showing that schools using the Charanga Musical School programme have experienced a significant improvement in music teaching and musical achievement. Our close links with schools means we get a great insight into how effectively the programme is working for teachers.
Close to 1,000 music teachers shared their experiences of using the Musical School programme via an online survey. 96% reported improvements in the quality of their teaching and pupil attainment. It's given staff – and non-musicians particularly – the confidence, professional knowledge and tools to deliver exciting and progressive music lessons.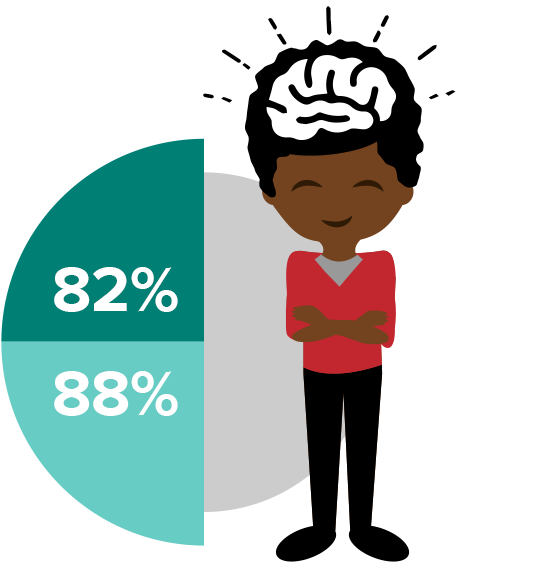 Increased competence
enhanced knowledge
better quality teaching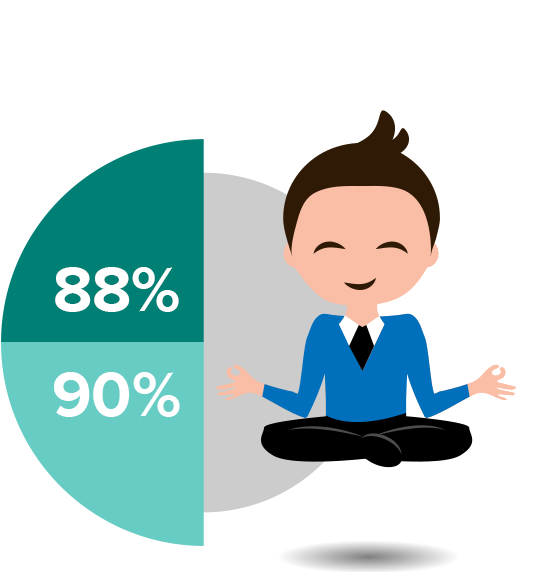 Improved well-being
more confidence/job satisfaction
reduced workload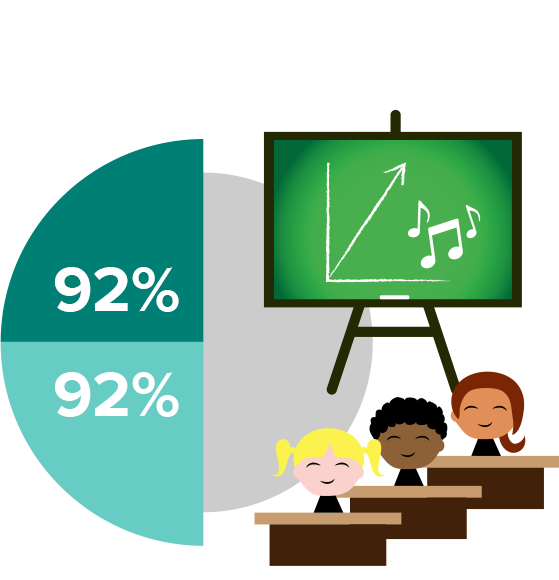 Positive student outcomes
increased attainment
more musical activity
Key: specialist non-specialist
Is Musical School widely used?
YES – over 12,500 schools and over 70,000 teachers in 64 countries use our award-winning resources to help them teach music – that's over 2.5 million children enjoying Charanga-supported music lessons every week. 66% of all English primary schools have adopted the programme, with more working with us every month.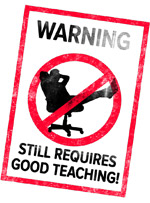 How does the free trial work?
We do not take any payment details for the trial. At the end of it, you can convert your trial licence into a full one, keeping the same login details too so you can still access any lessons you've created during your trial. However, if it's not right for you, just let the trial expire and we thank you for your interest.
What does Charanga mean?
It's a small musical band often linked to Cuban music. We thought it was a good name for a music education company (and we're all a bit partial to the Latin music vibe).